Improving Search Engine Optimization
As the final step in this very small series I tried improving the SEO (search engine optimization) score for my start page. I started out with a good score of 92. As usual, my goal was 100.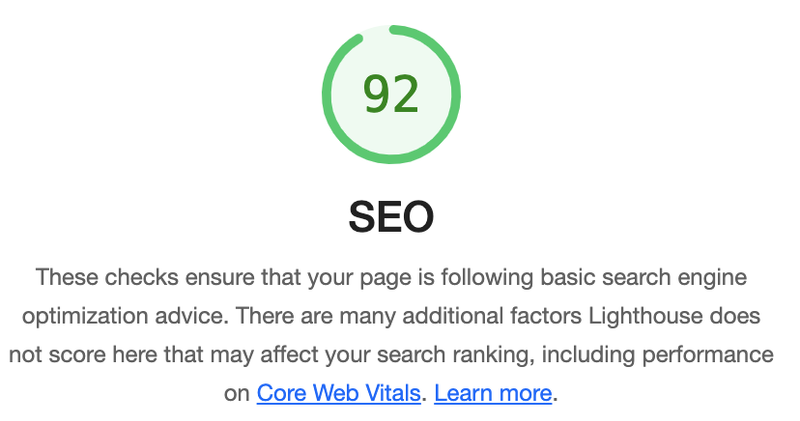 Links
As a first step I had to fix a broken link in one of my articles. One forgotten
href
in a post needed to be fixed. Fixing this issue did not change the score.
Meta description
The start page didn't have an HTML meta description, so I added one. I followed the best practices outlined
here
.
Use a unique description for each page
Clear and concise descriptions
Avoid keyword stuffing
No complete sentences needed, can be structured data
Furthermore descriptions should be less than 160 characters to appear completely in search results.
For the home page I chose a static description whereas for each individual post I wanted to either use the first 160 characters or, if provided, use an individual meta description. I achieved this with the following code in the templates.
This change brought the score to 100 and concluded my improvements for now.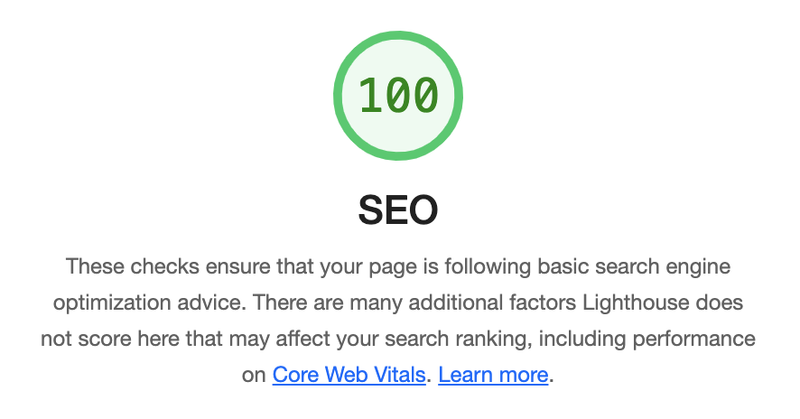 ---